BIO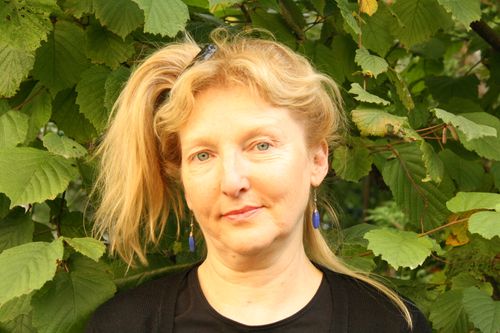 Helen Davey  has had a career as a musician, playwright and song-writer in poetic world/folk, jazz & experimental genres. Her passion is 'sound-paintings'  or 'soundies'  where she creates music in direct response to other art forms. She is a multi instrumentalist (voice, prepared/piano, zither, accordion, lap harp, guitar, percussion and found objects) and has released five CDs of original material.

During the 1980s and 1990s she performed on Melbourne's live music circuit averaging 180-200 gigs a year. From 30s & 40s jazz standards and her original songs, she moved into world-folk, a-cappella, and improvisational music styles. Completing a Bachelor of Education (music) in 1991, Davey went on to co-write, produce, direct and compose large scale music-theatre productions for children from 1992-2004.

In 2005 she relocated to Switzerland and recorded her debut CD  From Another Room, worked in several ensembles and toured with Dodo Hug and Effisio Contini. Davey became a resident musician for Playback Theatre Bumerang and founded her cross-arts Salon Series as a live performance platform with artists in Australia and Switzerland. in 2008 Davey joined the musicians pool of Zürich's  womeninmusic.ch, and continues to provide coaching to women  in voice, piano, accompaniment, improvisation, composition and songwriting.

Davey recorded and toured her second CD, Carvings  in 2011 with her world-folk HelenDaveyTrio in Switzerland and Australia. Together  with Brigitte Meyer, she recorded their CD Trans-Lations. Davey then went on to develop her online project 52 Sound-Paintings with multiple artists, releasing two more CDs, the March Equinox and June Solstice albums (2014). She then joined Ruth Bieri forming their duo Fleur de Sel, and continues to perform with Playback-Theatre groups, Sapperlot and die Närrischen Alten.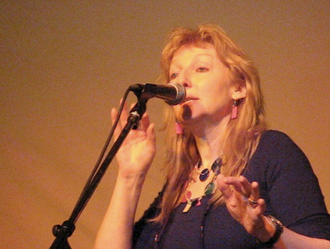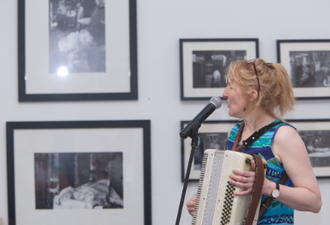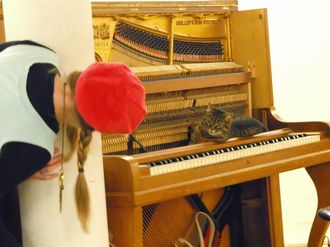 Artistic highlighs
In the distant past...
 -  performed on Melbourne's live music circuit averaging 180-200 gigs a year (1981-1994). 
 - developed and played repertoire as a soloist and ensemble member in 30s & 40s jazz standards, original works, world-folk, a-cappella styles. 
-  co-writing, producing directing and composing for large scale musical-theatre productions (1992-2004).  
-  released debut CD for solo piano  From Another Room (2007),
-  relocated to Switzerland to tour with Dodo Hug (2007-2008)
 - resident musician at Zuerich's Playback Theatre Bumerang (2008-2013).
- deepened improv work with free and experimental projects and performances (2004-2013).

The last decade... 
-  Salon Series (2010-current), performing my interactive Sound-Paintings with text, visual, movement and theatre artists.
-  Released four CDs of original material: Carvings (2011), Translations (2013), March Equinox Album (2014) , June Solstice Album (2014)
-  Touring in Australia and Switzerland with Helen Davey Trio (2008-2013)  
-  Launch of my online cross-arts Project in 2013, 52 sound-paintings  
-  Devised original repertoire and toured in Switzerland as a duo, Fleur de Sel with Ruth Bieri (2014-current)
-  Musician with Zürich based Playback-Theater Ensembles Die Naerrischen Alten (2015 -current) and Sapperlot (2016-2019)
-  film music composition and audio production studies at musicube (2019-2020)

Trained and/or worked with these arts practitioners...
David Aebli, Jason Allen, Ingrid Barring, Karen Berger, Ruth Bieri, Sonia Bischoff, Brian Brown, Tom Burke, Lisa Call, Efisio Contini, Ian David, Danny Diesendorf, Rachel Dubois, Mavis Durham, Mike Evoy, Rosie Fayman, Jonathan Fox, Karin Gisler, Andrew Gray, Alex Gromeier, Ermie Gruner, Carolyn Hanna, Neil Hodgson, Ella Hofmann, Dodo Hug, Dorte Hyldstrup, Megan Jones, Hilde Knottenbelt, Rebecca Lister, Catherine Magill, Eva Marlin, Brigitte Meyer, Cynthia Morris, Gerry Orkin, C. Pat Pattison, Josef Piras, Ferdi Rauber, Daniel Robinson, Sermsah Bin Saad, Alex Sangster, Bob Sedergreen, Tomasz Spiewak, Petrus Spronk, Ruth Stadelmann, Anne E. Stewart, Christoph Stiefel, Emily Taylor, Lenka Vanderboom, Peter Wanzenried, Helga Westmark, Brian White, Al Wunder, Fra Zella.